KEEP UP-TO-DATE WITH CODES AND STANDARDS
Combustion Safety Training and TSSA approved IMT Training
CALL NOW (905) 626-2658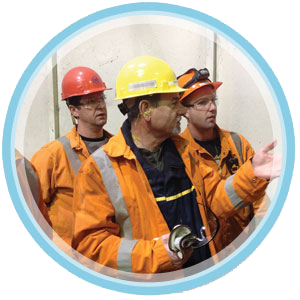 We provide 24 hour and 40 hour Combustion Safety Training and TSSA approved IMT Training (Industrial Maintenance Technician). Hands-On training on your plants equipment, provide real life experience working with this vital equipment.
These Training programs will provide students with a better understanding of how their in-plant equipment operates. We discuss the operation and sequencing of burners and equipment and leaves students with a keen understanding of the codes and their responsibility to work within these stringent code requirements.
We help with understanding how plant equipment functions within the building envelope, explaining the relationship between exhausts and make-up air. We also explore potential hazards in the workplace, along with providing recommendations to improve on current conditions.
We've trained at

Our Combustion Safety Workshop
Salazar Industrial Training is pleased to bring to the Detroit Area, a Combustion Safety Workshop.
This Workshop will help you better understand the Basics of Combustion Theory, the principles and standards of working with Natural Gas or Propane fuel-fired equipment. It will also keep you up-to-date with the codes and standards for fuel burning equipment.
You will leave this workshop with enriched knowledge in the following topics.
Topics that will be covered include; Fuel Train Basics, Combustion Basics, Gas piping, Troubleshooting techniques, Safety procedures, Purging, Flame Safeguard Control basics
Fundamentals of Combustion – basic understanding of combustion and emissions including what to expect if burners are or are not set up correctly
Basics Of Combustion Safety – Burners and Gas Valve Trains – including potential failure modes
Fundamentals of Controls – Purge requirements, Flame detectors, Flame Safeguard Controls.
Preventive Maintenance – Burners, Valves, Regulators, etc. including what can be rebuilt in the field and what must be factory
Subjects Covered: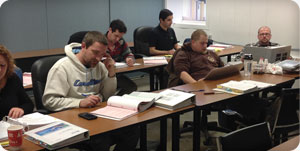 Properties & Characteristics of Natural Gas

Fundamentals of Combustion

Combustion Air, Venting and Purging

Valve Trains: Manual and Automatic Gas Shut Off Valves

Regulators & Pressure Switches

Flame Safeguard Control Systems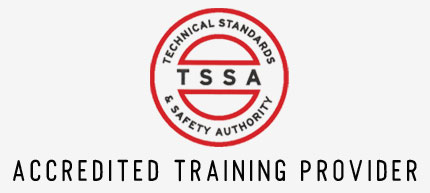 Salazar Industrial Training has trained more than 2200 trades personnel over the last 16 years. Training at customers facilities on site, such as General Motors, Ford, Ford Nemak, US Steel, Dofasco Steel, Arcelor Mittal, Linamar Gear, Esco Aluminum, Region of Muskoka, City of Toronto, Tate Flooring, Kingston Power Generation, Ontario Power Generation, and many others. We have been helping our clients become more knowledgeable about the equipment at their facilities to help prevent fuel related fires, explosions and to recognize potential hazards in industry for a long time.
The benefits of working with Salazar Industrial Training are numerous but the main points are:  To improve reliability of equipment, provide preventive maintenance procedures, implement operational procedures, lower fuel costs and save employees lives.

Fundamentals of Combustion:
Introduces combustion, the fire triangle, fuel air gas ratios, types of burners and burner design. facilities
Valve Trains:
Pilot valve train and main burner gas trains are discussed in detail, including testing safety shut off valves, pressure switches and regulators, and how these components function with each other.
Flame Safeguard Controls:
Explains what a flame safeguard control is and how it controls the firing sequence, how to trouble shoot flame detectors and ignition systems. Explains how and why purge timers are required and pre-ignition interlocks are discussed in detail (pressure switches, air flow switches, position switches, proof of closure, low-fire and hi-fire switches
Fire and explosion prevention:
Describes conditions that can lead to fires and explosions, and how to look for hazards and prevent these events in commercial and industrial